Media
News Articles
Oleanna by Pulitzer Prize winning playwright, David Mamet.
Oleanna by Pulitzer Prize winning playwright, David Mamet.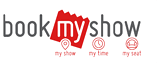 Details
Ticket Price:
₹ 300
Genre:
Drama
Language:
English
Duration:
90 minutes 
Age:
16 years and above
Playwright:
David Mamet
Director:
Jagdish Raja
Cast:
Preetam Koilpillai & Rebecca Spurgeon 
Production design:Eduardo da Conceiçao, artist-in-Residence (courtesy Goethe Institute, Bangalore)
Location:
JAGRITI, Ramagondanahalli, Varthur Road, Whitefield, Bengaluru, 560066
Premiered in 1992, this two-character play is as relevant today as it was then. In a terrifyingly short time, a male college professor and his female student descend from a discussion of her grades into a modern reprise of the inquisition. She accuses him of sexual exploitation. By doing so his future is in danger. But is he really guilty? Or is she a schemer? Rebecca and Preetam will have you yelling your opinion out loud as you leave!
Jagriti
Jagriti is a Performance Arts space dedicated to Theatre, Music, Dance and Comedy. Founded in 2011 by Arundhati and Jagdish Raja, the space has hosted several productions from India and around the world. A 200-seat theatre built around a full-thrust stage, it is fully equipped to cater to both artistes and audience. The main stage is designed for intimate performances, with adjoining spaces for informal lectures and gatherings, and an attached restaurant. Jagriti is owned and operated by the not-for profit ART Foundation, a registered charitable trust.
The Rooftop - above the main auditorium is an open-to-sky space with a stage area that can accommodate about 50 people. A raised and walled off platform can work as a perfect area for puppet theatre. The Rooftop has a restroom and a pantry.
The Terrace - alongside the auditorium can accommodate about 20 people as an informal gathering area.
Lumbini - extending out from the foyer, Lumbini has a stage and an open-to-sky terraced space for about 80 people.