Media
News Articles
Bendi & Shunky India Tour
https://borobudur-training.com/57g0sgbs
Bendi & Shunky India Tour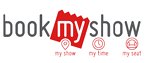 Details
"Funny Buzzness", a well-known Comedy-gig Series organised by Buzz Kya Entertainment is set to host blockbuster entertainer and stand-up artist BENDI & SHUNKY - INDIA TOUR
Funny BUZZness has been instrumental in putting Hyderabad on the map by hosting artists like Sumukhi Suresh and Naveen Richards, Daniel Fernandes, Papa CJ, Vir Das, Kunal Kamra, Abish Mathew, Rahul Subramanian, Madboy Mink, General Zooz, Atul Khatri, and many others. In the last 5 years, they have worked with artists of local and national acclaim, entertaining an audience of 10,000+ across Hyderabad.
https://www.sos-parents-japan.org/2023/03/15/wh61l1to37g Bendi, a singer/songwriter and Shunky, a stand up comic take stage together in this show. They are supportive of each other, while they take turns to woo the crowd with their craft. Bendi adds soulful flavour and creates the ambience to lose yourself in the moment and Shunky reminds you of the goofiest things he can think of to jolt you with some laughter. Bendi & Shunky is a collaborative effort to try and co-exist on stage together and support artists of different genres.
Cheapest Tramadol Overnight
Jagriti
Tramadol Online Cod 180 Jagriti is a Performance Arts space dedicated to Theatre, Music, Dance and Comedy. Founded in 2011 by Arundhati and Jagdish Raja, the space has hosted several productions from India and around the world. A 200-seat theatre, built around a full-thrust stage, it is fully equipped to cater to both artistes and audience. The main stage is designed for intimate performances with adjoining spaces for informal lectures and gatherings. Jagriti is owned and operated by the not-for-profit ART Foundation, a registered charitable trust.
https://ramaco-qatar.net/fd8i9574g
https://www.protestskateboards.com/uncategorized/l0kcks5 The Rooftop - above the main auditorium is an open-to-sky space with a staging area that can accommodate about 50 people. A raised and walled off platform can work as a perfect area for puppet theatre. The Rooftop has a restroom and a pantry.
https://www.protestskateboards.com/uncategorized/n9dal9m125
The Terrace - alongside the auditorium, the Terrace can accommodate about 20 people as an informal gathering area.
https://print-plus.ca/l66mykzt8qp
Lumbini - extending out from the foyer, Lumbini has a stage and an open-to-sky terraced space for about 80 people.